INDEX 14 — the 11th edition of the triennial nonwovens exhibition sponsored by Brussels-based EDANA, the International Association Serving the Nonwovens and Related Industries — will return to Palexpo in Geneva April 8-11, 2014. Dubbed "The World's Leading Nonwovens Exhibition," the show encompasses all sectors of the nonwovens industry.
This year, more than 500 exhibitors from 43 countries are expected to showcase the latest innovations in technological and product development, process enhancement and applications to some 12,500 trade visitors in 50,000 square meters of exhibition space at Palexpo. Event organizer Palexpo S.A. reports it currently is looking at how it can increase the size of the event to accommodate the increased demand.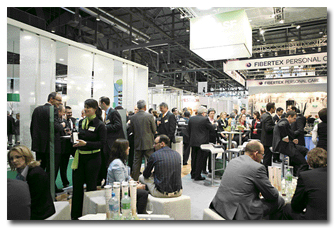 INDEX 11 hosted a record 530-plus exhibitors from 43 countries and some 12,600 visitors from more than 100 countries.
INDEX 11 hosted a record 530-plus exhibitors from 43 countries and some 12,600 visitors from more than 100 countries. The show saw increases in the number of exhibitors from all geographic areas, and particularly from the Middle East, Asia and South America — regions that are exhibiting strong nonwovens growth. INDEX 11 also saw an increase in the number of visitors from Africa. Western Europe accounted for the largest number of visitors, with two-thirds coming from that region. According to Palexpo, more than 80 percent of the leading nonwovens companies were present at the show.
Nonwovens Sector Range
Nonwovens sectors to be represented at INDEX 14 include:
nonwoven roll goods, including airlaid, drylaid, wetlaid, meltblown, composites, fibrillated or perforated film, spunlaid, spunlace/hydroentangled, and other structures;
nonwoven applications and materials for transport/vehicle construction, building, wipes and cleaning, civil engineering/geotextiles, agriculture/horticulture, clothing/interlinings and wadding materials, shoes/leather goods, food, packaging, electronics, home furnishings, household, medical, hygiene/personal care, safety technology, protective clothing, filtration, substrates, and others;
raw materials for nonwovens and ancillaries, including adhesives and binders, chemicals, fibers and filaments, films/membranes, fluff pulp, reinforcement scrims, superabsorbents, surface treatments/coatings, tapes, elastics and mechanical fastenings, tissue and papers, and others;
machinery, including nonwovens machinery, converting machinery, auxiliary manufacturing equipment and waste-handling equipment; and
services, including publications, research institutes and laboratories, trade associations, manufacturing licenses, and others.

Spotlighting Applications
Nonwovens are used in a wide range of areas — offering many opportunities for the cross-fertilization of ideas and know-how, EDANA notes. INDEX 14 will illustrate the diverse array of nonwovens applications and also will demonstrate how a nonwovens solution in one application can be applied successfully to another to solve an issue in a different industry sector.
There will be a special focus at INDEX 14 on nonwovens solutions for the packaging and automotive industries.
According to the U.S. Environmental Protection Agency, more and more developing countries are seeing their packaging waste increase significantly as their living standards rise. Global initiatives geared toward reducing a product's environmental impact, along with customer demand for sustainability, have led to a movement to reduce packaging waste. Nonwovens have increasingly become a choice material in the packaging industry, as they are lightweight, and reducing industrial packaging weight results in less raw material used, reduced energy used in production, and reduced carbon dioxide emissions generated by transportation. The hygiene and medical sectors in particular have been dedicated to the waste reduction effort, and thanks to nonwovens, the packaging of absorbable hygiene products has been reduced by 41 percent since 1987, EDANA reports. In addition, nonwovens are long-lasting and highly tear-resistant, extending the lifespan of packaging such as shipping bags.
The use of textiles in both interior and exterior automotive applications is expected to increase from 20 kilograms (kg) per automobile to 30 kg by 2015, EDANA reports. The organization also notes that in today's automobile, more than 40 parts — including engine covers, cabin air filters, seating upholstery, airbags and battery separators — are made using nonwovens.
In the automotive industry, demand for improved safety and comfort and more sustainable products has risen, leading to the increased usage of textiles, and particularly nonwovens, in vehicles. Nonwovens offer many benefits when used in automotive applications, including improved vehicle efficiency, weight savings, reduced energy consumption, smart acoustic insulation, filtration and added protection.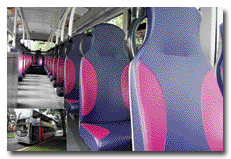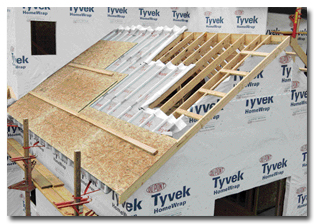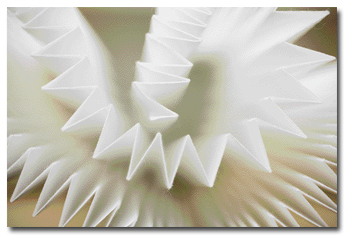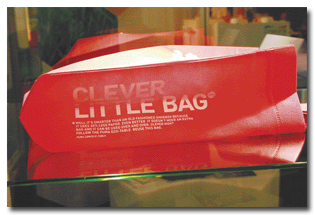 (Top to bottom): Nonwovens applications to be presented at INDEX 14 include: materials for automotive interiors; insulation materials for construction; filtration materials; and materials for packaging, such as bags.
Show Highlights
Other features at INDEX 14 include free-of-charge, short "Taster" training courses in absorbent hygiene products and filtration applications; a general Nonwovens course; a Research & Innovation showcase; the Product Presentation Forum; and many additional side events.
EDANA once again will present the INDEX 14 Awards, which recognize excellence in the nonwovens and related industries. The competition is open to all EDANA member companies and INDEX 14 exhibitors. Participants may submit only one product per category, but they are free to enter as many categories as desired. Products must be commercially available at submission time, and must not have been launched commercially before April 2011. The INDEX 14 Award categories include:
Nonwoven roll goods;
Finished products made from, or incorporating nonwovens;
Achievement for the most original marketing campaign for a product made from, or incorporating nonwovens;
Raw materials or components — innovation in a raw material or component, for example, polymer, fiber, binder, film or tape; or if other than nonwoven, of special relevance to the nonwovens industry and related converted products industry;
Innovation in machinery of special relevance to the nonwovens industry;
Sustainable product; and
Sustainable process or management practice.
EDANA will present the INDEX 14 awards at a special awards ceremony on Tuesday, April 8. Winners will receive specially commissioned bronze sculptures and diplomas.
The exhibit hall for INDEX 14 will be open April 8-10 from 9 a.m. until 6 p.m., and on April 11 from 9 a.m. until 4 p.m.
---
For more information about INDEX 14, visit index14.org.
---
January/February/March 2014