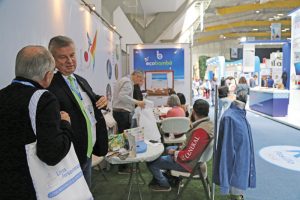 By Virgilio L. González, PhD — Textiles Panamericanos Correspondent
EXINTEX, is the most important international textile exhibition in Latin America, positioning the Mexican textile industry, as a national and international reference. In its twenty-second edition , EXINTEX 2021 will take place from October 26 to 29 at the Centro Expositor of the city of Puebla.
Puebla was the scene of what was possibly the cradle of the first manufacturing textile facility in the American continent, and has developed a very important textile and garment industry, as well as to host a prestigious event as EXINTEX.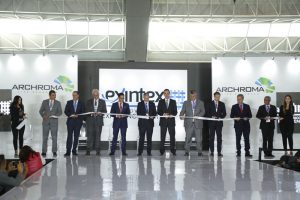 Puebla de Zaragoza is located in eastern central Mexico, east of Mexico City, being known for various aspects. It was the historical scene of the Battle of Puebla, where on May 5, 1862, the Mexican General, Ignacio Zaragoza defeated French troops, under the command of Charles Ferdinand Latrille , Count of Lorencéz , considered at the time , the best army commander of the world, when the France had a first attempt to dominate the Country.
In addition to its glorious history, Puebla has its tourist attractions, which include its historic center and its outstanding gastronomy, which has led it to be recognized by UNESCO as a Mankind Cultural Heritage. All this, together with having a pleasant climate and an important industrial infrastructure, makes Puebla an ideal place for holding business meetings in an entirely attractive environment.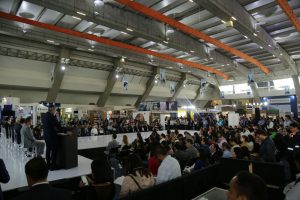 For many exhibitors, a large number of visitors is one of the most important criteria for following up EXINTEX, among them,  internationally renowned retailers.  On the other hand, many of the exhibitors come from different countries around the world.
Due to Worldwide limitations caused the pandemic of the COVID-19, affecting Mexico as well, it will possible to have EXINTEX 2021 for four days, from October 26 to October 29, at the Centro Expositor de Puebla, Zona de los Fuertes, Mexico. For more than 20 years, EXINTEX has been projected as a major show in American and international textile industry.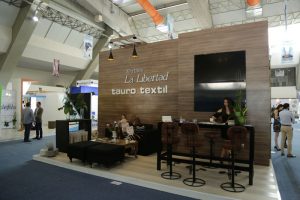 The event was finally launched by executives of the National Association of Textile Entrepreneurs AC in conjunction with the Chamber of the Textile Industry of Puebla and Tlaxcala, emphasizing that this type of event contributes to promoting the Mexican Textile and Fashion Industry in the world.
The present version of EXINTEX will feature more than 800 exhibitors and 1,030 booths , distributed in 30,000 square meters of exhibition expecting an influx of 20,000 visitors .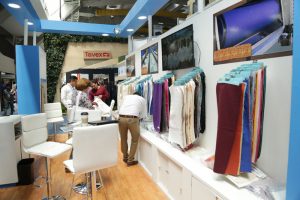 It is worth mentioning that in the event, all the health security measures suggested by the authority to prevent any contagion by Covid19 will be observed, such as the use of tunnels and sanitizing mats, strict use of face masks at all times, constant application of antibacterial gel and healthy distance. .
In this version of EXINTEX,  the following aspects would be emphasized:
Reinforce and promote the products textiles made in Mexico.
Address new market niches, taking advantage of the trade agreements that Mexico has with more than 30 countries and the recent entry into force of the TMEC.
To be a link where buyers and manufacturers in the sector converge , having access to the entire textile supply chain.
Promote the commercial integration that Mexico has with different nations, including the United States of America and Europe
Respect for the environment, manufacturing with ecological awareness and social responsibility .
Networking.
Specialized conferences.
Catwalks (Fashion shows).
To know the new technological developments of textile machinery, from the most recognized brands in America, Europe and Asia.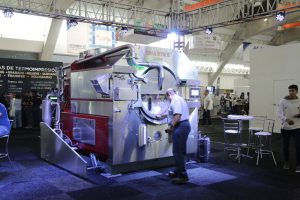 Among the exhibitors, there will be countries such as the United States, Germany, Spain, Italy, Switzerland, France, India, Turkey, El Salvador , Brazil, Canada, Chile, Colombia and Peru. Its shown items will be within the vanguard areas of the textile value chain such as:
Fibers;
Yarns;
Fabrics;
Finished products;
Complete package;
Home textiles;
Textile machinery and clothing;
Digital printing;
Supplies for the sector;
Refactions;
Chemical products;
Solutions and Services;
Technical textiles; and
Tackle.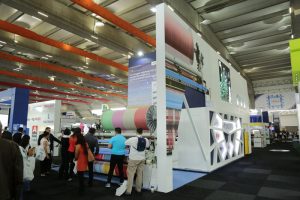 The event will also feature major conferences, given by specialists within the textile industry, mainly related to sustainability, environmental impact, and the most relevant trends and innovations in the textile industry and fashion.
In this opportunity, EXINTEX will also have an Innovation and Design area. This space was created to establish ties between academia, emerging designers and textile entrepreneurs from various fields. This is intended to show various meeting sessions with the different applications of textiles, as well as Mexican fashion, a mixture of tradition, culture and art.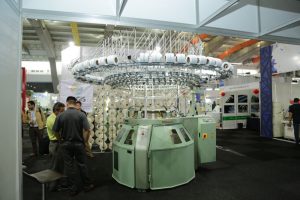 EXINTEX 2021 will also have a variety of fashion shows, where attendants could appreciate the latest garment collections of the most important and prominent Mexican designers. As in other shows, there will always be an important focus on endogenous initiatives, mixed with up-to-date international fashion.
We hope that EXINTEX 2021 will be the perfect setting for buyers and sellers to conduct business nationally and internationally, and that the event will continue to be the most important textile exhibition in Latin America. Thus, EXINTEX 2021 invites entrepreneurs, manufacturers, designers, producers, students and all people interested in the textile chain, in order to follow and actively participate in this important event, socially  personally and virtualy, during the dates to be held.
---
For more official information on EXINTEX, visit exintex.com
---
Posted: August 4, 2021
Source: Textiles Panamericanos