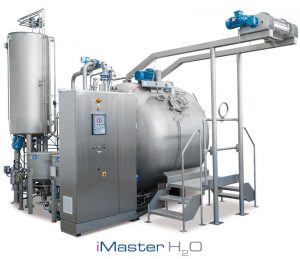 COESFELD, Germany — May 18, 2021 — After such a long time, the team of the German textile machine manufacturer is looking forward to the fair in Shanghai and, above all, to the personal exchange with customers and business partners.
The portfolio of machinery is quite extensive in terms of fiber-, yarn- and fabric-dyeing. Offering sustainable solutions for its worldwide customer base, each machine type is from the outset designed to minimize the inputs and respectively the outputs.
However, Thies does not only concentrate on the machine design but also on developing intelligent software solutions to control the actual dyeing process. With the help of these so called 'energy efficient functions' its customers achieve enormous reductions of their water-, energy-, dyestuff-, chemicals- and utilities- consumption.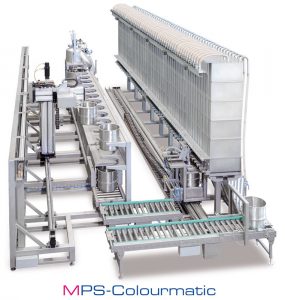 Modern dye houses further implement dye kitchens, as well as dosing and dispensing systems from Thies in their facilities. The fully automatic weighing, dissolving and provision of dyes and chemicals leads to exact dyeing results, maximum reproducibility, significantly increased occupational safety and tremendous time savings.
All machines, including the dispensing systems, the dye kitchen, the beam winding machines and/ or the heat recovery systems can be connected to MES systems and deliver important data which customers can use to improve their performances.
A unique selling point is, that Thies has already been open to connect systems from various control manufacturers — for the past centuries. Against this background, customers have nearly no technical limitations while choosing control systems or expanding existing networks.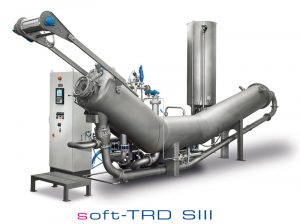 Further requirements, like the semi- to fully- automated loading and unloading of our yarn dyeing machines are also possible.
To sum it up, Thies is offering best-practice solutions with the highest degree of digitalization and automation.
Posted May 18, 2021
Source: Thies GmbH & Co. KG