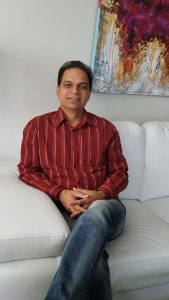 WEGBERG, Germany — November 16, 2020 — International Federation of Knitting Technologists (IFKT) organized an online General Assembly October 29, 2020, and decided to expand IFKT activities in Mexico now. IFKT has proposed Hitesh Kumar Sharma (HKS) as its new president for North America.
In future, HKS will be responsible for IFKT national section in Mexico country. He is already handling United States and Canadian national sections.
HKS has recently innovated knitted fabric called H97 Loop Cluster for Covid-19. His contribution in the association and knitting Industry is remarkable.
HKS has taken an active role in cultivating and representing IFKT while providing timely fashion information to its national members. His long-term vision, technical expertise and industry are relations fueling the federation for further expansion in other countries around the globe.
Posted November 16, 2020
Source: IFKT – International Federation of Knitting